---------- Forwarded message ----------
From:
<MAOIST_REVOLUTION@yahoogroups.com>
Date: Sun, Nov 27, 2011 at 2:08 AM
Subject: [** MAOIST_REVOLUTION **] Our comrade Kishenji was murdered by indian state - reports and video
To:
MAOIST_REVOLUTION@yahoogroups.com
http://www.youtube.com/watch?v=kmjg2PXQtW4&feature=email
Uploaded by indiensolidaritet on 24 Nov 2011
We have learnt with sadness the murder of Comrade Kishenji, spokeperson of the CPI-maoist. Kishenji was known to appear in the media showing his back, a gun on the shoulder.

This is a great loss for the revolution in India and for the whole international proletariat.

We send our solidarity greetings to the Communist Party of India - maoist, to the People's Liberation Guerilla Army and to the whole revolutionary mass organizations. We associate ourselves to their sorrow and sadness, that we will transform into revolutionary energy.

Glory to Kishenji, his memory will empower the revolution !

Long live People's War in India !

Down with the murderous indian state and its state terrorism operation 'Green Hunt' !
 

Maoist Communist Party of France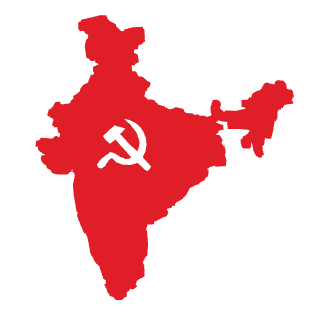 Dated: 26 November,2011
It is a  matter of deep sorrow that the reactionary Indian  government has murdered Comrade Kisanji  alias Malloujula Koteswara Rao, Politburo Member of CPI (Maoist), in a fake incounter in Burishol forest area, west Midnapore District, Jangalmahal, West Bengal on 24 November 2011. He was a leading figure and spokesperson for CPI (Maoist) . According CPI (Maoist) statement issued to the media,  Kishanji  was arrested and tortured and then brutally killed.
 Comrade Kissan is not unknown to us. We have already published his interviews in Nepalese magazines. In this moment, our Revolutionary Cultural-Intellectual Front strongly condemns the cold-blooded murder of Comrade Kisanji -a true revolutionary hero of the oppressed people of India.  And we urge to  all intellectuals and cultural activists of this region to denounce this cowardly killing of Comrade  Kisanji by the Indian reactionary forces.
In a famous article `Serve the People', Comrade Mao has mentioned:
"Though death befalls all men alike, it may be weightier than Mount Tai or lighter than a feather." To die for the people is weightier than Mount Tai, but to work for the fascists and die for the exploiters and oppressors is lighter than a feather. "
 Yes, it is true Comrade Kishanji died for the people, and his death is indeed weightier than Mount Everest. From the bottom of our hearts we express our Red Salute to the people's hero  Comrade Kisanji .
The Indian reactionary government has murdered Comrade Kisanji, but not his ideology. They can't kill Marxism-Leninism and Maoism. The movement will continue, the revolution will continue.
 We know the reactionary government of Nepal, an  Indian Puppet government led by Baburam Bhattarai and  coward  Prachand, a new avatar of  Samanta ( Fedual) will not denounce it. Now they are turned into the real traitor of Indian expansionism.  But we, the revolutionary intellectuals and  the  political activists who faught ten years People's War and who are still fighting for the people's liberation, are always with the brave communist fighters of India, oppressed people of India. In fact, the hundreds of millions of oppressed people of the world, who dream of liberation, are always with the oppressed people of India.  The red flag of revolution will not be bent down. The long march of revolution will not be stopped. Let us march ahead.
Rishi Raj Baral
Convener: Revolutionary Cultural-Intellectual Forum
Kathmandu, Nepal
26/11/2011
Dated: 26 November,2011
By Trevor Selvam
25 November, 2011
Countercurrents.org
Kishenji, the Maoist guerilla commander who was killed two days ago by the Joint Forces of the West Bengal Police Force and the Counter Insurgency Force deployed by Mamata Banerjee, organized the working poor of India's tribal and Adivasi belt for thirty four years. He was there in the mountains, the villages, the forests of India, building mass organizations, organizing village defense forces, setting up a peoples' militia and then the rudiments of a liberation army amongst the peasantry of that region. Kishenji, an engineering graduate and longtime communist activist, survived with the support of the local villagers and was able to build the Maoist organization by leaps and bounds, for the past decade. The world needs to know about this man.
The former rulers of Bengal, the CPI("Marxists") did not like Kishenji and made every attempt to eliminate him. They came very close to doing so, but each time he was able to evade the security forces. The State Forces of India led by Mr. PC Chidambaran had tried everything in their capacity to murder him, under one pretext or the other. The entire mass media of India, never stopped referring to him as a "terrorist." Mamata Banerjee, smug as she sounds these days and deliberately provocative, lied and spoke through both sides of her mouth, when she asked for a judicial inquiry into the killing of Azad, the Politburo member of the Maoists. (Azad was arrested by India's security forces in Nagpur and then taken into the forests of Andhra and shot dead in an "encounter." The Indian Police Forces have earned worldwide infamy for the way they blatantly lie and kill militants in cold blood after arresting them.) Mamata Banerjee even insisted on the withdrawal of the Joint Forces from Jungle Mahal, in her election Manifesto. Then she went back on her word after she was elected. If there was ever a two timing liar in Bengal politics, Mamata Banerjee wins the award, hands down. Surrounded by a flock of sycophantic grease balls, Mamata Banerjee has exposed her hollow pronouncements about "bringing back democracy" to Bengal, within a short span of six months, by unleashing the Joint Forces on the Maoists and the people of Jungle Mahal.
From organizing the Lalgarh movement alongside his comrades in various mass movements and developing a tremendous savvy with the media, Kishenji was a stalwart Indian revolutionary, who dedicated his entire life to "serving the people." He was responsible with his comrades, to set up the rudiments of peoples' court, rural schooling systems, irrigation ditches, mobile hospitals and dispensaries.
Now, he did not have a fierce and handsome visage like Che Guevara, who fought only about fifteen to eighteen years in the jungles of Cuba, Angola and Bolivia, with relatively sophisticated arms including armored carriers and battle tanks at some point. Kishenji's pictures are sparse, always with his head covered by a shawl to conceal his identity. He will never be known as widely as Che—but here was an Indian hero who fought till the end for his people, AK-47 by his side. He was neither a romantic, nor a demagogue. He simply was a mature revolutionary who needs to be remembered.
In this world, chock full of theories of change, ideological confusion, flawed movements and asinine sanctification of non-violence, (while structural violence is left ignored), Kishenji was a warrior for peace.
Trevor Selvam is a frequent contributor to Countercurrents
Click here to read this post at Thenextfront.com.


info@thenextfront.com

Dated: 26 November,2011
From: Frontlines of Revolutionary Struggle
Kolkata, Nov 25 (IANS) Describing the death of top Maoist leader Kishanji as a "big loss" for the left wing rebels, Maoist ideologue P. Varvara Rao said the movement will not be affected as the deceased had nurtured leaders to take his place.
"It's a big loss as he was one of the leaders who built the movement, working from the grassroots level," Rao told IANS on phone from Andhra Pradesh.
"But the movement will not be affected as he had been building up his comrades to be the future leaders and after him one of them will take his place," he added.
"Kishanji was a great leader and a strategist and also had literary skills. He could connect to the masses well. Along with his brother he attracted hundreds of people to the movement," Rao said.
"He also shared good relations with the media. Though his leadership abilities will be missed, the movement will go on," said the Maoist ideologue, who was considered by Kishanji as his idol.
He credited Kishanji for building the rebel movement in West Bengal.
"After working closely with his comrades in Andhra Pradesh, he moved to Bengal in 1990. Since then he had been building the movement there. After Andhra Pradesh and Jharkhand he proved that Bengal too can be an important centre for the movement."
"Decades after the Naxal movement in Bengal, it was Kishanji who brought back the Left (rebel) movement in the state," Rao said.
Kishanji was also responsible for the unity of the revolutionary parties and the formation of the Communist Party of India-Maoists (CPI-Maoists), he said.
About the peace initiatives by the West Bengal government, he said: "The Maoists are always for talks, provided the government withdraws the joint forces from Junglemahal."
"Kishanji's death will in no way affect the intention of the Maoists for peace talks. They are always there for peace."
Click here to read this post at Thenextfront.com.


info@thenextfront.com

__._,_.___
--
Palash Biswas
Pl Read:
http://nandigramunited-banga.blogspot.com/